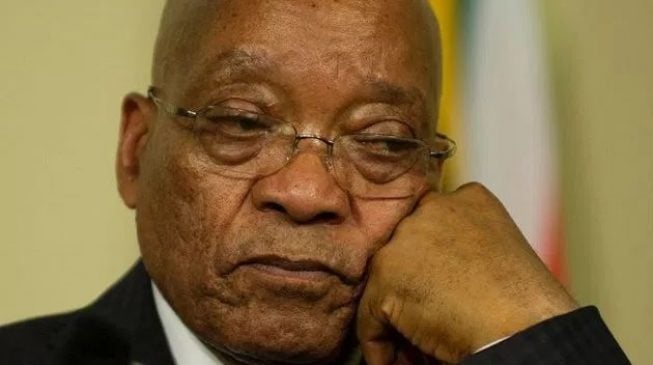 We congratulate South Africans for finally getting President Jacob Zuma to resign from office. We congratulate the new president, Cyril Ramaphosa, for his patience, and the African National Congress (ANC) for its forbearance. Africa is proud of such a peaceful transition, even if it regrets ever having to contend with a president as contentious as Zuma.
We appreciate the delicate negotiations, the test of wills and Zuma's obduracy, which made him refuse to exit quietly. Zuma was one of Africa's most controversial presidents, but nothing really flayed him, until now. He has six wives, and a child out of wedlock. These were rarely held or used against him. He once boasted how he had unprotected sex with an HIV-positive female, and all he did afterwards was to have a shower. A shocked world soon got over its deep disappointment. He had a plethora of corruption allegations hovering around him. Yet, he stuck on to power.
That the African National Congress (ANC) finally pushed him out last week was no mean accomplishment. Many observers had thought it was impossible, considering the numerous occasions he had survived similar pressures. He had always had his way with the party. On the many instances he found himself in a tight corner, he would break into the well-known ANC revolutionary song "Get me my machine gun…" which served to remind everyone that he was a veteran ANC militant who paid his dues with a 10-year jail time on Robben Island. To him such service was enough indemnity for all his excesses. Usually, the ANC concurred, and Zuma would be forgiven.
Last week, however, Zuma's magic failed, as the ANC pressed him relentlessly until he resigned. He was quitting, he said, because "no life should be lost in my name and also the ANC should never be divided in my name, I have therefore come to the decision to resign as president of the republic with immediate effect." ANC's new leader and Deputy President, Cyril Ramaphosa, was then sworn-in as president. Nelson Mandela can now rest easy that his preferred successor has finally become President.
Jacob Zuma was a charming man, a gifted performer who could sing and dance his way out of trouble. He began his resignation speech by laughing and joking with the press and wondering why they looked so serious. Those gifts partly explained his longevity in office given the numerous charges of bribery and corruption leveled against him. During the funeral of former President Nelson Mandela in 2013, international television networks could not resist flashing the images of the expansive, palatial, country mansion of Zuma, upgraded with public funds, which had then become a subject of public controversy. Eventually, the South African Supreme Court ruled that President Zuma had unduly benefitted from the use of public funds spent on his personal home, Nkandla, Kwazulu Natal, and that he had failed also to "uphold, defend, respect" the constitution of the country. The project had cost $27 million and had included poultry equipment, cattle enclosure, an amphitheater and a swimming pool. After two years of using every obstructive tactic in the courts and utilising the ANC majority in parliament to filibuster the issue, Zuma eventually apologised and promised to pay back $16 million.
President Zuma's tenure as a public official was remarkable for its many controversies as he staggered from one scandal into another. In 2003, he was investigated in a major arms deal in which the public prosecutor stated that "there was prima facie evidence of corruption." In 2004, a bribe was solicited for Zuma from a defence contractor by Zuma's financial advisor. The accusation was such that the then South African President, Thabo Mbeki, dismissed Zuma as deputy president and told parliament that "it would be best to release the honourable Jacob Zuma from his responsibilities as Deputy President of the Republic and member of the cabinet." Zuma then resigned as a member of parliament and his advisor was sentenced to 15 years imprisonment. Zuma was, this time, formally charged with corruption. But, the case was struck out for technical reasons.
The ANC is Africa's oldest political party founded in 1912 and tested by time and crises. The lesson from Zuma's fall is the upholding of party supremacy in South Africa. This is one lesson Nigerian politicians should imbibe. Another notable lesson is the power of the people, especially when they choose to act in the best interest of their country. We urge President Ramaphosa to renew the ANC, remind its members of its ideals and reposition it from the corruption-ridden image it has acquired in recent years to the party of Nelson Mandela's dreams.